Conference & Events Calendar for Penguin Random House Secondary Education
Due to the pandemic, Penguin Random House Secondary Education's presence at upcoming conferences is still undecided. We will be sure to update this page with any new information regarding future meetings and virtual exhibits.
2022
---
Virtual
JANUARY 29-FEBRUARY 5, 2022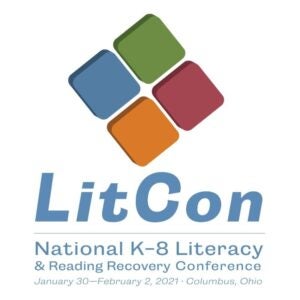 LitCon is the largest K-8 literacy conference in North America—now in its 37th year! The conference is brought to you by the Reading Recovery Council of North America (RRCNA) for the broader literacy education community.
---
Virtual
FEBRUARY 1-6, 2022
To commemorate its first 100 years, NCSS is hosting this unique virtual conference to provide more professional development programs to social studies educators this year. Special sub-themes, speakers, and sessions will highlight issues and practices of greatest interest to social studies educators each day.
---
NOVEMBER 17-20, 2022Anaheim, CA
Through collaboration and community, shared stories and shared experiences, NCTE supports teachers and their students in classrooms, on college campuses, and in online learning environments.
For more than 100 years, NCTE has worked with its members to offer journals, publications, and resources; to further the voice and expertise of educators as advocates for their students at the local and federal levels; and to share lesson ideas, research, and teaching strategies through its Annual Convention and other professional learning events.
---
DECEMBER 2-4, 2022Philadelphia, PA
Founded in 1921, National Council for the Social Studies is the largest professional association in the country devoted solely to social studies education. NCSS engages and supports educators in strengthening and advocating social studies. With members in all the 50 states, the District of Columbia, and 69 foreign countries, NCSS serves as an umbrella organization for elementary, secondary, and college teachers of history, civics, geography, economics, political science, sociology, psychology, anthropology, and law-related education. The NCSS membership represents K-12 classroom teachers, college and university faculty members, curriculum designers and specialists, social studies supervisors, and leaders in the various disciplines that constitute the social studies.