History: From the Dawn of Civilization to the Present Day is a dynamic visual encyclopedia of world events that explores the fascinating story of the human race and more than 6 million years of global history. Mark Soriano, Leader MS and HS History Content, explains how Success Academy Charter Schools in New York City is implementing this title as part of their curriculum for middle school students.
We undertook a redesign of our schools' history program and we decided to move the study of world history into middle school, while moving American history into high school. We were concerned with finding the right "textbook" to support students in their studies. It is difficult to find a history book for middle school which supports our pedagogy, which is inquiry-based learning. The books are either not appropriate for the age range or they are super boring with columns of text and unengaging, small black-and-white photographs.
We were thrilled when we stumbled across DK's History: From the Dawn of Civilization to the Present Day, which we call "Smithsonian History," as it covers the chronology as we need it to be; it covers all the topics in one- or two-page spreads, and the artwork of maps, pictures, and photographs is really engaging.
Students are keeping the book at home so that they can read and refer to it as part of their homework assignments. We tend to assign two to five pages of reading a night, and students are asked to identify the key terms, write a summary paragraph of what they have read, and complete an activity centered on the visual material—the most exciting part!
The artwork is a great leveler. Even parents who don't know much about history can ask their children to explain what is in the picture or to analyze the image. Parents like to see what kids are doing, and the artwork in this book is so engaging, it draws you in. At the start of the school year, we sent home guidance to parents on how to support their children in their studies by engaging in discussions about the artwork. One of my favorite spreads is the coverage of The Age of Exploration. The coverage of Indigenous Peoples in particular is very progressive compared to other texts.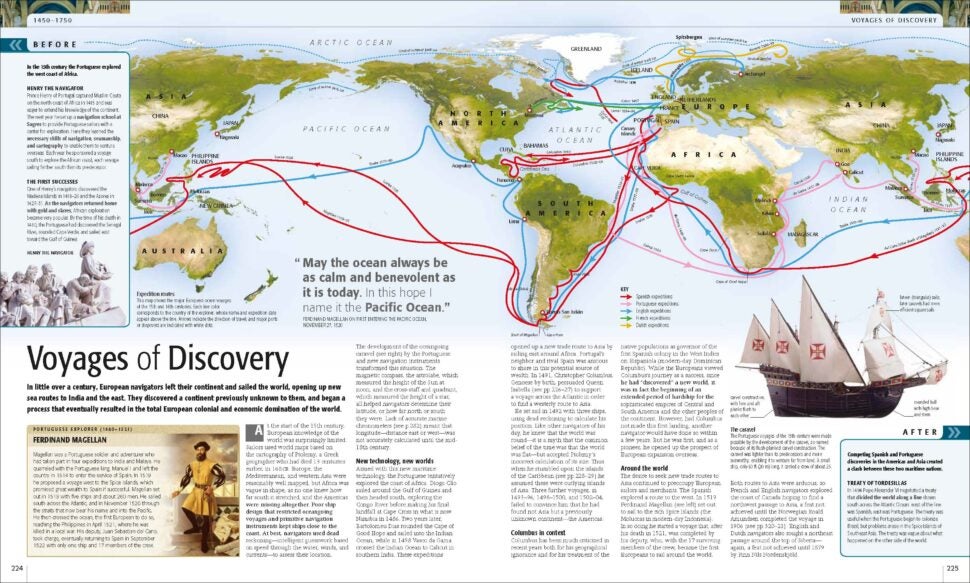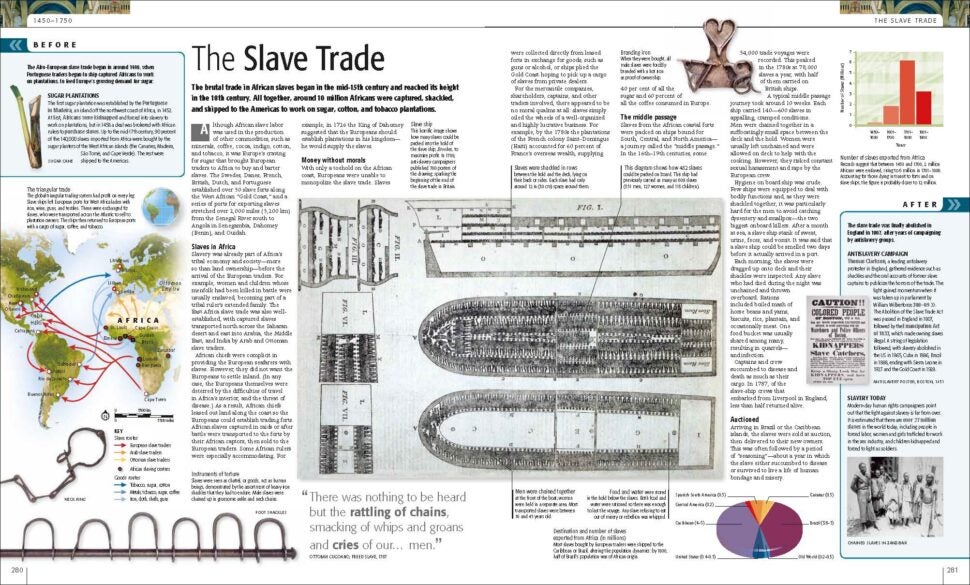 Before adopting DK's History for this course, we got input from our schools' review groups, including the school curriculum writers, and our Grade 5 parents' groups. The final approval came from Eva Moskowitz, our CEO, who is a History PhD and takes a very personal interest in the schools' history curriculum and resourcing. So far, the introduction of DK's History has been a great success; it gets the kids engaged with the content and excited about learning, which frees up classroom time for dynamic discussions and debate about what students have read. Teachers are really excited that the inclusion of this new text supports their efforts to make class time focused on inquiry and exploration.