Join Penguin Random House Education and Alliant International University for a free webinar about the transformative power of mindfulness in education on Thursday, May 18th from 3:00pm-4:00pm EDT. The panel will feature Ali Smith, co-author of Let Your Light Shine: How Mindfulness Can Empower Children and Rebuild Communities (TarcherPerigee) in conversation with AIU's Dr. Carlton W. Parks, Professor; Dr. Laura Mueller, Interim Program Director, School Psychology; and Dr. Kristy Pruitt, Dean of the California School of Education.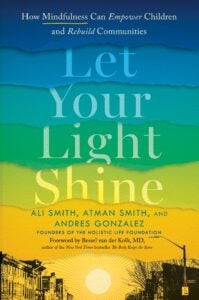 About the Presenters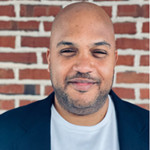 Ali Smith is a teacher and author, born and raised in Baltimore, Maryland. Ali's lifelong study of yoga, meditation, and mindfulness has served as the impetus for his pioneering work bringing trauma-informed yoga and mindfulness to underserved youth—and influencing education curricula worldwide. He is the longtime Executive Director of the Holistic Life Foundation, a non-profit organization he co-founded in 2001 that brings yoga and mindfulness to schools, and is also the Co-owner of The Involution Group, founded in 2019. Learn more at www.LetYourLightShineBook.com
Carlton W. Parks, Jr., Ph.D. is an Alliant International University, Los Angeles professor. Dr. Parks has been affiliated with Alliant, Los Angeles since 1991. He is a Fellow of the American Psychological Association and a Fellow of five divisions of the American Psychological Association. Dr. Parks is also a Founding Fellow of the Rockway Institute at Alliant International University, Los Angeles. His research interests are focused primarily on interpersonal violence, interpersonal relations, sexology, gender, and lifespan-applied developmental psychology.
Dr. Laura Mueller serves as the interim Program Director for the School Psychology program at Alliant International University. She has been an Adjunct Professor for the School Psychology and Educational Psychology doctoral programs in the California School of Education at Alliant since 2008. She received her M.A. in School Psychology and Psy.D. in Educational Psychology from Alliant. Since completing her credentialing, she has worked in public school districts as a school psychologist, behavioral specialist, program specialist, and an Educationally Related Mental Health Services provider. Her doctoral work was in Nonsuicidal Self-Injury (NSSI), and she has presented to various groups, including the American Academy of Pediatrics and the California Association of School Psychologists. In 2018, she partnered on researching and implementing a mindfulness curriculum at a San Diego County elementary school. She presented their findings at the World Council for Curriculum and Instruction in Rome in July 2018.
Dr. Kristy Pruitt's career includes 25 years of experience at the K-12 and higher education levels, including involvement with educational initiatives in six states and two countries. In addition to her leadership role, Dr. Pruitt has taught courses, seminars, and workshops for teacher candidates and facilitated professional development for school districts in several states. Dr. Pruitt's experiences include participation in accreditation, policy and procedures, assessment, data collection and analysis, and processes supporting institutional effectiveness. She was involved in developing culturally relevant curricula, lesson plans, and other postsecondary coursework materials that achieve student competencies and meet industry standards.